Dental Cleaning and Exams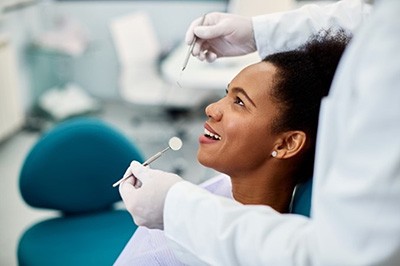 Teeth cleanings and dental exams are essential to your health and well-being. These visits to the dentist prevent oral health problems and identify dental disease early on when it's most treatable (and less costly to treat).
Our dentists at Cosmetic Dentistry of the Carolinas work to make patients feel welcome and comfortable during dental exams and cleanings. Our dental team takes a compassionate approach and emphasizes patient education to improve dental hygiene and oral health.
Dr. Tyler Wurmlinger and Dr. Ross Nash provide world-class dentistry services with digital technology and innovative treatments. We foster a strong doctor-patient relationship and welcome new patients at our Huntersville, North Carolina office.
What Is Involved in a Dental Cleaning and Exam?
A typical dental check-up includes teeth cleaning with a dental hygienist and a dental exam with Dr. Wurmlinger or Dr. Nash. Our hygienist cleans your teeth while discussing oral hygiene and how to care for your teeth at home. Once your teeth are thoroughly cleaned, one of our dentists reviews the cleaning and performs an oral exam.
Dr. Wurmlinger or Dr. Nash will examine your teeth and gums, looking for signs of gum disease, tooth decay and other oral health problems. They may order digital X-rays and make treatment recommendations if necessary, such as tooth-colored fillings for cavities or periodontal treatment for advanced gum disease. Our hygienist will then polish your teeth to remove superficial tooth stains and plaque and may administer fluoride treatment to protect your teeth from tooth decay.
These dental exams and cleanings catch problems you may not see or feel yet and identify signs of potentially serious oral health concerns. Improving oral hygiene habits at home can often reverse early gum disease, but advanced gum disease may require periodontal treatment or lead to tooth loss if left untreated. Tooth decay is often addressed with fillings, but extensive tooth damage may require a root canal and dental crown.
How Often Do I Need a Dental Cleaning and Exam?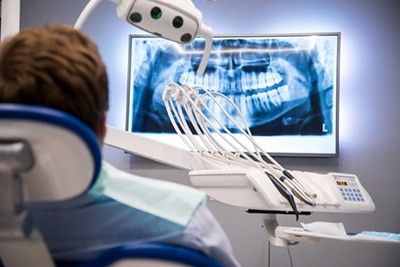 Dental cleanings and exams are recommended twice a year, approximately every six months. However, some adults may need more frequent visits, and other patients with excellent dental hygiene and healthy teeth and gums may need fewer visits. People prone to plaque buildup around crooked teeth or gum disease may need a dental cleaning and exam every three or four months.
People with a history of cavities or a weakened immune system may struggle to fight off dental infections and diseases and need additional cleanings and exams. Our dentists will discuss your oral health and the best timeframe for dental cleanings and exams.
How Long Is a Dental Cleaning and Exam?
A healthy mouth spends less time in the dentist's chair. Patients with healthy, clean teeth may have their dental cleaning last 30 minutes, but patients with significant plaque and tartar may have longer cleanings (up to an hour). The rest of your appointment may take another 15 to 30 minutes, depending on if digital X-rays are necessary and what our dentists find while examining your teeth, jaw, bite, gums and oral tissues.
Schedule a Dental Cleaning and Exam in Huntersville
If it's almost time for your next cleaning and exam, contact Cosmetic Dentistry of the Carolinas to schedule an appointment. Call our Huntersville, North Carolina office at (704) 895-7660 or request a virtual consultation online.