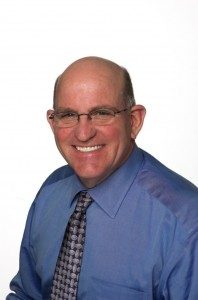 With over 30 years of experience in cosmetic dentistry, Dr. Ross Nash still realizes what makes him passionate about his career—his patients. "It's the look in their eyes I notice most. Once the esthetics of their teeth and smile improve, and we enhance their dental health, it's not uncommon for the whole appearance to improve. Patients' eyes become more alive. They look better; they feel better—it changes their lives."
Dr. Nash provides cosmetic and esthetic dentistry for his private-practice patients in his new state-of the-art Huntersville office. His approach is focused on the notion of quality over quantity—lower patient volume, with the goal of ensuring the utmost time and care are spent on each individual. "I set no time limit on consulting with my patients to answer all of their questions. I want them to feel comfortable and confident that they have chosen the right office for their care." Dr. Nash and his team strive to make the experience relaxed, intimate and personal. They even incorporate aromatherapy and music into their patient protocols. To further enhance the experience, all patients are provided with iPods, headphones, pillows and chenille blankets during their appointments. "We want to ensure patients feel cared for and nurtured. All patients leave the office with my cell phone number for after-hours availability, if needed," says Dr. Nash, who also offers oral conscious sedation for those patients who desire an even more relaxed experience during treatment.
Of the nearly 8,000 American Academy of Cosmetic Dentistry members worldwide, there are only 264 Accredited Member dentists. Of that group, only 45 have earned the exclusive level of Fellow. Dr. Ross Nash is one of those 45 who has earned this high achievement by demonstrating an impressive level of expertise in cosmetic and esthetic dentistry.