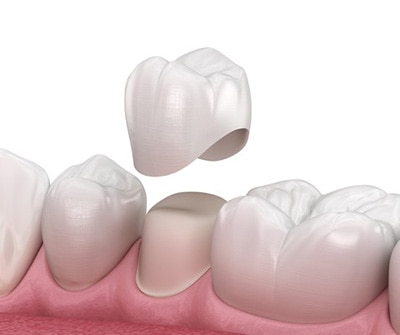 Tooth damage can be painful and unsightly. Dental crowns are restorations placed on top of damaged teeth to protect them from further harm, cover imperfections and restore strength. These caps are cemented over the damaged tooth and cover the visible tooth structure. Dental crowns are often used after a mouth injury or extensive dental work but may also be necessary to address wear and tear caused by teeth grinding.
Our dentists offer same-day dental crowns using CAD-CAM technology to cut the typical two-step procedure in half and provide a beautiful, permanent restoration in the same appointment.
Dr. Tyler Wurmlinger and Dr. Ross Nash provide comprehensive dental services in Huntersville at Cosmetic Dentistry of the Carolinas. Our experienced dentists take pride in growing their excellent reputation for world-class dental care and offering innovative treatments, such as same-day dental crowns.
What Is the Process for Same-Day Crowns?
Dental crowns are often needed to hold a cracked tooth together or protect a weakened tooth from breaking. These restorations provide strength and stability and are also used to hold a dental bridge in place or for cosmetic purposes. The traditional dental crown process involves preparing the tooth and placing a temporary crown while the permanent restoration is created at a dental laboratory. CAD-CAM (or computer-aided design and computer-aided manufacturing) technology allows the permanent dental crown to be made in our Huntersville office on the same day the tooth is prepared.
Same-day dental crowns are a convenient alternative to traditional crowns that reduce the process to a single appointment for faster, more reliable restorations without the hassle of temporary crowns. The process starts by removing the tooth decay and shaping the tooth, so the dental crown fits over the entire visible structure. Dr. Wurmlinger or Dr. Nash will use a scanning device or wand to capture a digital impression and pictures of the tooth and surrounding teeth. The computer's software forms a 3D tooth model using these scans and transmits the data to another machine in our office that carves the dental crown out of a ceramic block.
Same-day crowns are fabricated to the desired shape, size and shade in as little as 15 minutes. One of our dentists then covers the prepared tooth with the dental crown and cements it in place. The same-day dental crown process may take up to two hours at Cosmetic Dentistry of the Carolinas.
Candidates for Same-Day Crowns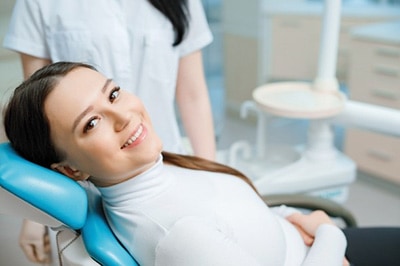 Dr. Wurmlinger or Dr. Nash can determine if same-day crowns are right for you based on a complete dental exam and digital X-rays that inspect the tooth, root and jawbone.
Most candidates for traditional dental crowns can benefit from same-day crowns with CAD-CAM technology. Typically, someone with a functional, structural or cosmetic issue that compromises the tooth's strength and/or appearance requires a dental crown if a filling, inlay, onlay or other dental restoration won't address the concern.
Same-day dental crowns can work for broken teeth, root canal treatment, tooth chips, tooth cracks, severe tooth decay and excessively worn teeth. However, the affected tooth must still have a strong root system, and any tooth decay must be removed and treated before placing the ceramic cap on the tooth.
Tooth damage that extends beneath the gumline may require a traditional crown for the best fit and results. People who tend to grind their teeth (bruxism) may need traditional crowns because the ceramic material can chip and break due to teeth clenching. Gold-alloy-based dental crowns are often recommended for bruxism.
How Long Do Same-Day Dental Crowns Last?
The average dental crown lasts five to 15 years; this range depends heavily on how well you care for your teeth. Daily oral hygiene habits and other lifestyle factors play a role in longevity, such as clenching or grinding your teeth, biting your fingernails, using your teeth as tools or chewing on ice. You could enjoy your dental crown for decades with regular dental exams and teeth cleanings and good oral hygiene habits.
Learn More About Same-Day Dental Crowns
If you're interested in same-day crowns, contact Dr. Wurmlinger and Dr. Nash in Huntersville, North Carolina. Schedule a dental exam and consultation at Cosmetic Dentistry of the Carolinas at (704) 895-7660 or request a virtual consultation online.